Gene Takagi
Gene Takagi is the managing attorney of NEO Law Group, contributing publisher of the Nonprofit Law Blog, and a regular contributor to Tony Martignetti Nonprofit Radio. At NEO, Gene has represented over 500 nonprofit organizations on corporate, tax, and charitable trust law matters. Gene is a popular writer on nonprofit legal topics and has been published by The New York Times, The Nonprofit Quarterly, The Chronicle of Philanthropy, The Nonprofit Times, Taxation of Exempts, EO Tax Journal, and ALI-ABA. He is also a popular speaker who has presented at conferences for Independent Sector, BoardSource, Net Impact, CalNonprofits, the American Bar Association, the Northern California Planned Giving Council, Social Media for Nonprofits, the National Network of Fiscal Sponsors, and numerous local and regional bar and CPA associations.
Gene's professional experiences are diverse: corporate attorney for Sheppard Mullin Richter & Hampton LLP, professor of nonprofit law at the University of San Francisco, director of the medical and behavior divisions of the San Francisco SPCA, management consultant for Allders International (specialty retail), and managing director of Suki's International (beauty/education). This background helps him provide clear, understandable legal advice with an appreciation of the relevant business issues. Gene, a graduate of UCLA School of Law and of USF's Master of Nonprofit Administration program, is a recipient of multiple awards for his work, including Outstanding Nonprofit Lawyer (American Bar Association, 2016), Outstanding Barrister of the Year (Bar Association of San Francisco) and Northern California Super Lawyer (2015, 2016), and serves on the board of CompassPoint and the public policy committee of Independent Sector.
---
Erin Bradrick
Erin Bradrick is Senior Counsel at NEO Law Group and a contributor to the Nonprofit Law Blog and The Nonprofit Quarterly.  Erin's practice focuses on corporate, governance, charitable trust, and tax matters for nonprofit and exempt organizations.  She has worked with many types of exempt entities, including public charities, private foundations, social welfare organizations, business leagues, social clubs, churches, and schools.
Erin has experience working on a broad range of matters, including nonprofit formations, fiscal sponsorship, foreign and domestic grant making, earned income and the unrelated business income tax (UBIT), lobbying and advocacy activities, collective impact models, executive compensation and excess benefit transactions, donor advised funds, private benefit and private inurement matters, chapter and affiliation structures, mergers and acquisitions, and dissolutions.  She also conducts trainings for nonprofit Boards of Directors on a range of governance issues and speaks on nonprofit legal issues to various audiences.
Prior to joining NEO Law Group, Erin was a litigation associate with Simpson Thacher & Bartlett LLP, where she worked on a number of complex commercial litigation matters.  In addition, Erin clerked for the Honorable Dana M. Sabraw in the United States District Court for the Southern District of California.  She also currently serves on the board of directors of the YWCA of San Francisco & Marin.  Erin is a graduate of UCLA, summa cum laude in Women's Studies and Political Science, and Yale Law School, where she was Submissions Director and Symposium Coordinator of the Yale Journal of Law and Feminism.  She is admitted to practice law in the states of California and New York.  You can follow Erin on Twitter @ErinBradrick.
---
Michele Berger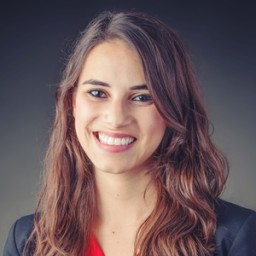 Michele Berger is a nonprofit and exempt organizations attorney and a contributor of over 50 published articles on the Nonprofit Law Blog. Now in her fourth year working with NEO Law Group, Michele has assisted clients with nonprofit formation, exemption, charitable registration, property tax exemption, bylaws review, and on various governance matters.  Michele has also led seminars for emerging nonprofit leaders, presented for The Foundation Center, produced short videos on startup issues, and co-authored articles for The Nonprofit Quarterly.
Michele graduated cum laude from the University of San Francisco School of Law, where she was a member of the McAullife Honor Society and on the board of the Law Students for Reproductive Justice. Michele received a bachelor of arts degree in Legal Studies from UC Berkeley and is admitted to practice law in California.